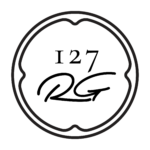 New Arrivals
The new collection BITTERSWEET represents the double character of a woman through sweet, elegant stylizations and bitter silhouettes, with a claw.
We were inspired by the movie Cruel Intentions, in which Annette transforms from a shy girl to a woman with character.
Our projects are the same – perfect for every day, work and the night out.
Checkered power suit, the main element of the collection inspired by a plaid school uniform and men's suit, will perfectly show the character of a strong woman and his pastel pink details will emphasize our femininity.
More information about the campaign can be found in CAMPAIGNS